Iconoplastica is a series of 10 polychrome plywood panels. They are partly hand cut and partly laser cut, then spray painted.
Iconoplastica stems from a much more ample series of hand sketches. My sketches are mindless doodles made in the pursuit of the best possible ratio between visual simplicity and visual appeal. A selection of these sketches are then made into vectors and digitally colored to be posted to my Instagram.
With Iconoplastica I made another selecttion among my digital illustrations to "return them to the real world" as physical wall panels.
The Iconoplastica series was originally developed for the Offlying show, first held in Imola at Tales of Art gallery where nine of these ten panels were exhibited.
"Maluc, no hands!"


71×56 cm
spray paint on hand cut plywood panel, 
"Buban Gump"


80×58 cm
spray paint on laser cut plywood panel, 
"Ultraviolet Curva Tosa"


76×65 cm
spray paint on laser cut plywood panel, 
"Stairway to Anguria Paradise"


71×75 cm
spray paint on hand cut plywood panel, 
"Proni island" (a.k.a. "Coni island")


65×80 cm
spray paint on laser cut plywood panel, 
"When the Munel hit your eye"


65×79 cm
spray paint on laser cut plywood panel, 
"Redskin Universo"


85×67 cm
spray paint on laser cut plywood panel, 
"Bioself food"


59×67 cm
spray paint on hand cut plywood panel,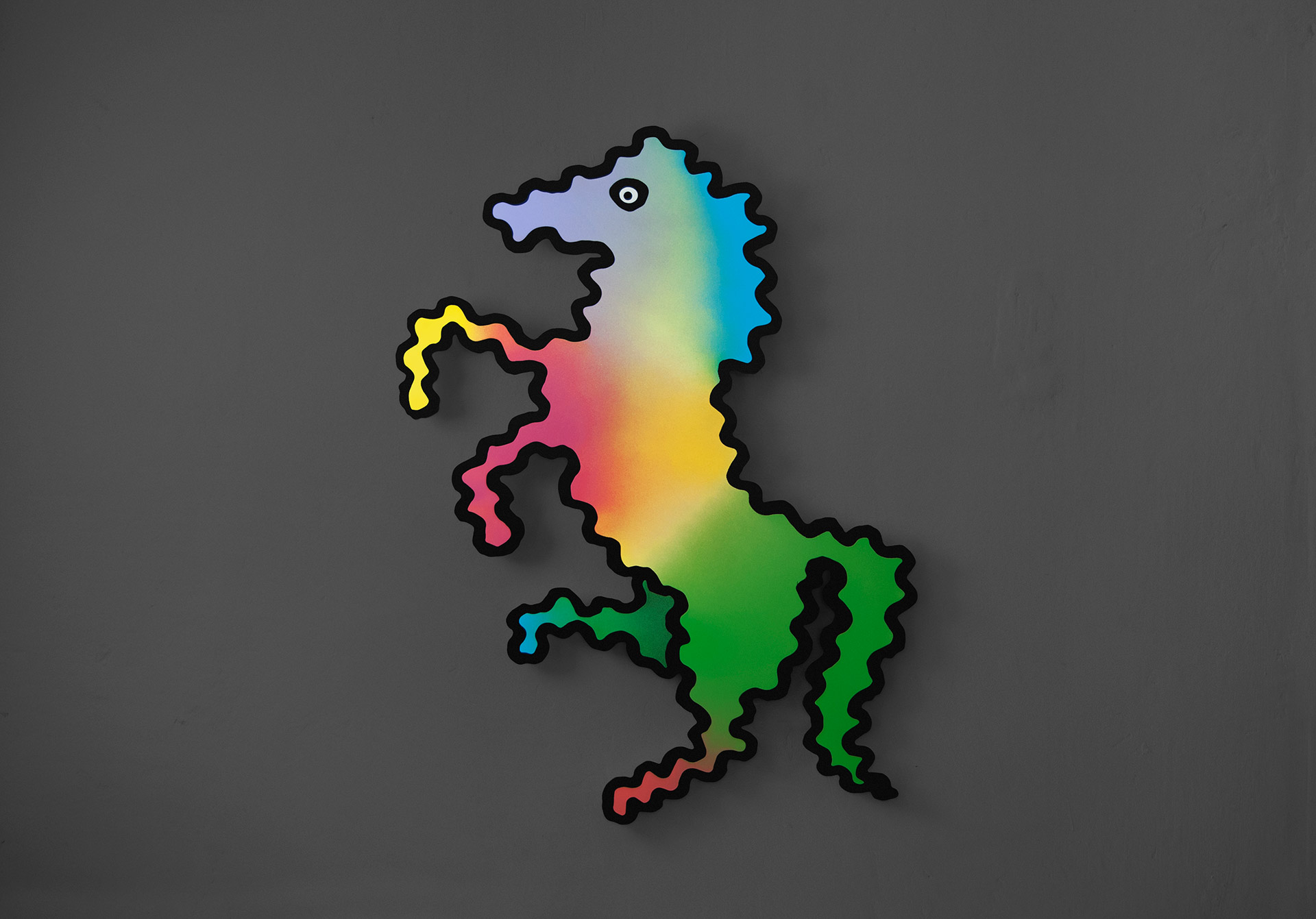 "Rampant Lawsuit"


60×78 cm
spray paint on laser cut plywood panel, 
"Cloud Architecture"


56×58 cm
spray paint on laser cut plywood panel,